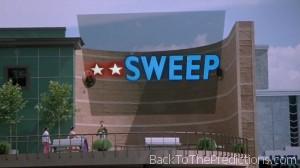 The Chicago Cubs made it to baseball's postseason and Back to the Future Part II fans (and Cubs fans) got excited that the prediction for the 2015 World Series champion might come true.
We knew from the start of the season that the Cubs couldn't sweep Miami in the World Series on October 21, 2015.  The postseason became longer in 1994 with the re-structuring of the leagues into three divisions each and the addition of the wild card.  Starting in 2012, the addition of a second wild card and a one-game playoff extended the postseason a little longer.  This means that while October 21st would be an early date for the World Series by 1989 rules, it's impossibly early by 2015 rules.  (USA Today also indicates that the Cubs swept in 5 games, implying a 9 game World Series as opposed to the current 7 game series.)
The Cubs also couldn't sweep Miami in the World Series because Miami is also a National League team.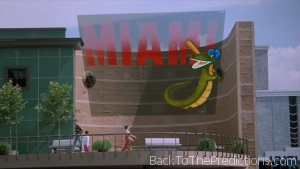 The National League Championship Series could have ended with a Cubs sweep on October 21, 2015…but it ended with a New York Mets sweep instead.
How do we call this?  It depends.  We'll run down the combinations…
Prediction Accuracy: